As states, cities, and municipalities increasingly take advantage of digitized end-point solutions that address particular use cases, valuable data is generated. However, any potential benefit from this data is lost when the data is not captured into an environment designed to uncover value through analytics. On amassing data and generally on the concept of big data, Teradata's CTO Stephen Brobst states, "It's not about the data. It's about the answers." Having the data these systems generate and collecting that data is good but not yet helpful. We believe cities have data today with hidden answers.
As a result, Teradata's approach to Smart City is mainly focused on our "Everything Data" concept. This describes an analytics-centric, city-data-ecosystem approach designed to give access across all relevant data, applied to integrated industry data models that provide insight through integration and deep analytical capabilities. As Stephen Brobst further highlights in this article titled, "The future of big data and analytics: 4 business data experts share their views:"
"The future is ecosystems, not silver bullets…You need to integrate best-of-breed technologies that each do their part of the job, and not think that one technology is gonna be the silver bullet."
More than just collated data, having access to data within a robust analytics system is crucial—both now and in the future. The $1.2T infrastructure bill and associated grants provide a once-in-a-generation opportunity for entities to create modern, interoperable, and real-time smart cities programs that leverage operationalized data analytic ecosystems.
This opportunity represents a first-of-its-kind moon shot to modernize and operationalize a sustainable and connected analytic ecosystem ready to grow and scale as appropriate into the future and flywheel into increasingly valuable insights. By making billions of dollars available, this historic funding creates an opportunity to bring together systems designed meet evolving needs, no matter how complex they get.
Accelerate Insight
Often, Smart City initiatives are targeted, having an eye for fixing a single issue at a time, such a stand-alone smart lighting project. There is a danger that these stand-alone solutions have no city-owned ecosystem to benefit from the data these systems collect, resulting in siloed data. This data brings no deeper insight than it did existing alone, locked away from the other data sources that may be available. This approach does not enable an ecosystem capable of assisting planners and other stakeholders to drive insights. Our Everything Data strategy for Smart City smartly enables the connection of your data to an analytic ecosystem. Integrated data ensures that Smart City initiatives have access to the correct data at the right time to predict situations, provide deep insights, and operationalize outcomes. Further, integrated data in a powerful analytics ecosystem provides deeper insights through better dashboarding and opens the potential to operationalized analytics for data-driven decision-making. The Everything Data Smart City ecosystem approach allows swift and impactful responses to crises and continual decision-making help.
Some of the shovel-ready projects that will provide insights through the blueprint include:
Specific Lens Focused dashboarding
Operationalized Analytics

Traffic
Platform for interconnection to real-time systems

Traffic controls
Time of day controls
Emergency response routing
Call Center response (i.e., 211, 311, 911, 988 etc.)

Insights

Situational dashboards
Predictive data models
Planning tools for projects, speed zone changes, and routing changes

Data products

Open data feeds
External monetized subscription feeds
Models to share with Federal and municipal partners
Cross-agency sharing
Meet Complex Challenges with the Right Architecture
Modern analytic ecosystems promise tremendous benefits and create opportunities to drive new outcomes from advanced analytics, Artificial Intelligence (AI), and Machine Learning (ML) technologies. To deliver on this goal, the analytic ecosystem must support a wide range of capabilities and inputs. Building a fully integrated analytic ecosystem requires a robust, enterprise-wide platform with the flexibility, scalability, and sustainability to support the massive amounts and diversity of data a Smart City needs to detect, track, act on, and predict outcomes. More importantly, it needs to provide the ability to model "what if" scenarios that provide increasing value through the data ecosystem.
The ability to meet future challenges and to provide value through the data of as-yet-unknown systems requires a connected analytic architecture capable of supporting any analytic architecture pattern best suited for the ecosystem in which it resides. We've created an architectural blueprint (Figure 1) built on a cloud-first platform that can be deployed in a cloud, multi-cloud, or hybrid environment paired with a query fabric that integrates and provides a connection to the broader analytic ecosystem within the state, city, and municipal environment.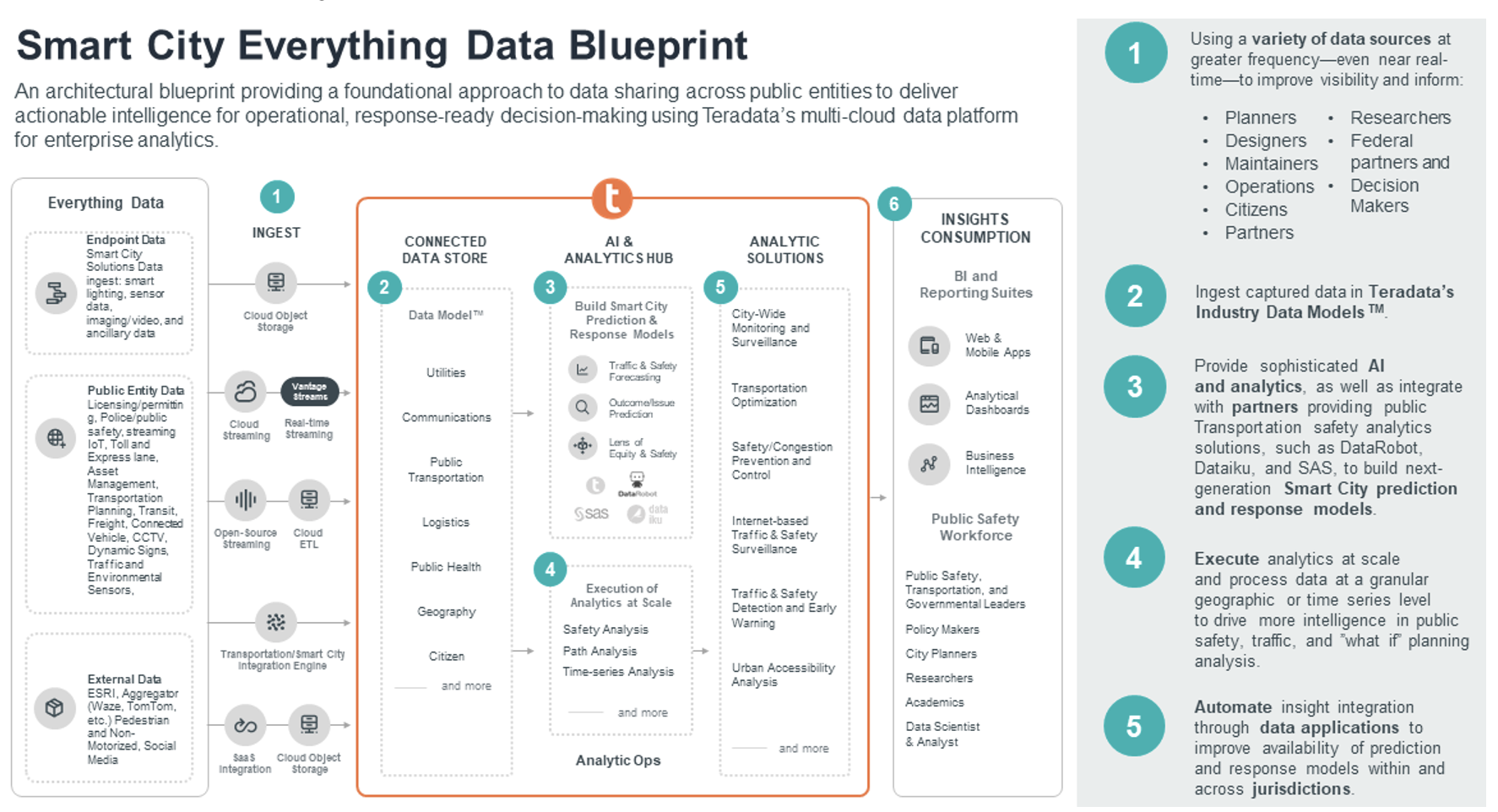 Figure 1: Smart City Everything Data Blueprint
Enable a Cohesive Smart City System
The ability to collect, connect, and drive advanced analytical insights from these various systems creates and leaves behind a lasting fabric ensuring the usefulness of AI/ML, data model, and other investments while leaving open the ability to connect via API, data lake architectures, blob, and other storage mechanisms.
Teradata Vantage is uniquely capable of responding to the urgent needs that Smart City practitioners can leverage to enable Smart City goals and accelerate insights from access across existing data and future endpoint solutions. Teradata continues to deliver innovative solutions to unlock all the data available to Smart Cities so complex analytic challenges can be solved. We enable data scientists to operationalize their Smart City models with a connective tissue that centralizes the critical capabilities for AI/ML model development, management, governance, and monitoring at scale. Teradata Vantage allows Smart Cities to combine descriptive, predictive, and prescriptive analytics with autonomous decisioning, ML functions, and enablement in a single connected analytic platform, which significantly simplifies the analytic ecosystem and accelerates insight.
Data analysts and data scientists can rest assured that Teradata continues to invest in capabilities that enable them to employ virtually any tool they prefer through ongoing development of our R and Python libraries or strategic AI partners delivering deep integrations to enable ML models at horizontal (many models) or vertical (large, complex) scale. These capabilities ensure that the Advanced SQL Engine at the core of Vantage can utilize the 180+ functions covering categories such as data cleaning, data exploration, feature engineering transforms and utilities, hypothesis testing, and machine learning algorithm functions. In addition, Vantage enables 4D spatial analysis with support for geospatial data types and time-series tables.
Achieve a Completely Connected, Financially Sustainable System
A connected analytics architecture for Smart City requires a level of openness, scalability, and flexibility that few can achieve in a financially sustainable way. We've outlined our connected analytic architecture for Smart Cities in response to this need. The above approach combines the wide range of data that states, cities, and municipalities already have today via existing end-point-solutions and combines that with Teradata's decades of experience as leaders in data management, advanced analytics, and continuous innovation to help accelerate your insights into that data. This Everything Data blueprint and our experience position us as leaders to deliver on the Everything Data promise and not solely focus on the data but, more importantly, the answers that only an ecosystem can deliver.

Bleiben Sie auf dem Laufenden
Abonnieren Sie den Blog von Teradata, um wöchentliche Einblicke zu erhalten
Erfahren Sie mehr von Teradata