Teradata is named a LEADER and receives the highest score in the Current Offering category in The Forrester Wave™: Data Management for Analytics, Q1 2020
Teradata has been named a LEADER by Forrester. Forrester defines data management for analytics as: "A specialized, cohesive set of data repositories and platforms that supports a broad variety of modern analytics running on-premises, in the cloud, or in a hybrid cloud.."¹ It leverages traditional and new platforms such as object stores, data lakes, data warehouses, NoSQL DBMSes, and elastic memory and storage frameworks. It also uses AI and machine learning capabilities inside the platform to automate data management functions.

Teradata received the highest score in the Current Offering category among all 14 vendors evaluated. Further, Teradata was recognized for being a 'prominent choice, especially for hybrid deployments where scalability and availability are critical'.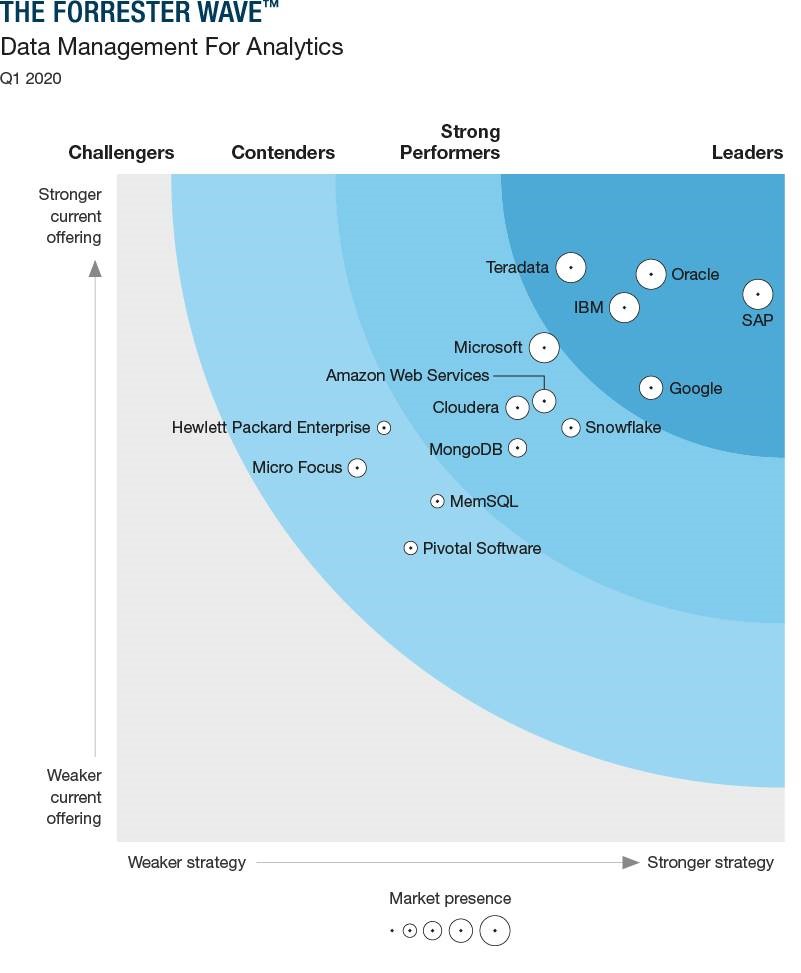 ¹"Now Tech: Data Management For Analytics, Q4 2019", Forrester, December 23, 2019